About the Office
"Patients don't care how much you know, until they know how much you care."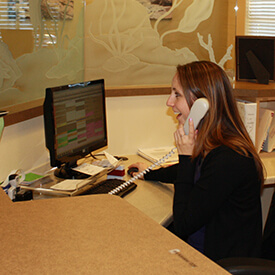 A mentor of mine, who was an amazingly talented dentist, told me that early in my career. I think that it is a timeless message that all doctors should take to heart. When I first started dental school, I had a goal of becoming a dentist that my patients trusted. Making sure that my patients were comfortable during their treatment was my highest priority, as I knew that many people were afraid that their dental care would be an unpleasant experience. But my core values remain unchanged. Making your dental visits comfortable is still my foremost goal.
Being deserving of your trust is a core element of who I am, and I constantly strive to improve care for my patients. This is a major reason that I take a significant amount of continuing education every year and why I participate almost daily in an educational dental forum. New materials continually emerge that allow thoughtful dentists to perform treatments that will look better and last longer than ever before.
Beyond comfort and trust, I want you to receive quality care at a reasonable cost. Every piece of equipment in my office has been very carefully chosen with several considerations in mind. Does it provide a real improvement in the quality of care? Does it make treatment more efficient? Is it a more comfortable way to provide treatment? Is it cost effective for my patients?
Learn more about the technology I use to make your visits convenient, comfortable, and affordable.