Dental Checkups & Cleanings – Petaluma, CA
Keeping Petaluma Smiles Safe & Healthy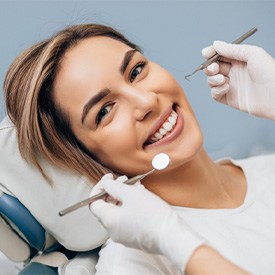 Did you know that the majority of oral health issues, such as gingivitis or cavities, typically begin as nearly undetectable? Most people also won't notice the problem until it's already causing discomfort or complications. For this reason, you'll want to stay ahead of the curve (and save plenty of money) by visiting your dentist for dental checkups and cleanings in Petaluma. Even if you brush and floss every day or your smile feels fine, having a professional set of eyes on your oral health can help you enjoy healthier and more beautiful pearly whites in the long run. Read on or give us a call today to schedule your appointment!
---
Why Choose Bob Koenitzer DDS for Dental Checkups & Cleanings?
Expert, Dedicated, & Compassionate Dental Team
Accepts Dental Insurance for Affordable Care
Use State-of-the-Art Dental Technology & Techniques
---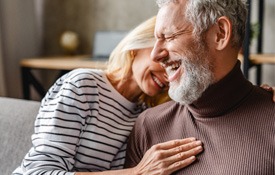 Why Are Regular Dental Checkups & Cleanings Important?
Some people tend to forego routine dental checkups and cleanings, especially if they think their mouth feels fine. Unfortunately, this can sometimes end up becoming costly later on, as an oral health condition may end up growing without you noticing it. By undergoing a dental checkup and cleaning every six months, your dentist can monitor your teeth and gums to ensure there aren't any developing problems, such as tooth decay, gum disease, or even oral cancer. If they detect any indications, they can provide treatment early on to avoid the need for more costly services in the future.
---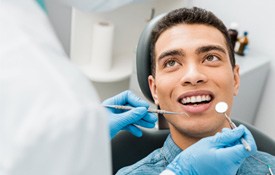 What to Expect During a Dental Checkup
Our team will start by visually inspecting your gums, teeth, any restorations/previous work, bite, and soft oral tissues. This should also include an oral cancer screening. We'll also take X-rays of your mouth so that we can look at the condition of your jawbone and roots. If we find problems that need to be addressed, your dentist can begin to develop a personalized treatment plan to help you regain good oral health. During your visit, you can feel free to ask any questions you have and voice any concerns, that way we can determine the best way to provide the treatment you deserve.
---
What to Expect During a Dental Cleaning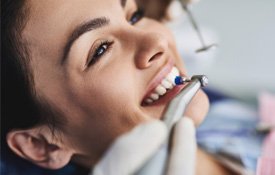 While brushing and flossing are essential for maintaining a beautiful and healthy smile, your toothbrush won't be able to reach every nook and cranny in your mouth. In the second half of your visit, our dental hygienist will use special tools to help remove any accumulated plaque and tartar around your teeth and gums. This will help minimize the risk of potential decay, periodontal disease, and other oral health problems. Afterward, we'll floss and polish your pearly whites to get rid of any surface stains.