Veneers – Petaluma, CA
Porcelain Veneers Perfect Petaluma Chips, Cracks, & Stains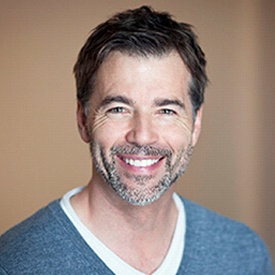 If you're looking for a dramatic change, porcelain veneers in Petaluma might be the right choice for you. Dr. Bob Koenitzer has a detailed and artistic eye that can take drab smiles and turn them into beautiful works of art. If you're tired of looking at chips, cracks, stains, discoloration, or misshapen or misaligned teeth, contact our team to schedule a consultation to find out if you are a qualified candidate for veneers.
---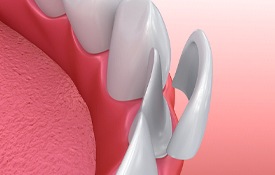 What are Dental Veneers?
Veneers are very thin shells of ceramic that are bonded to the outside surface of the front teeth. They provide an effective method to transform teeth that are discolored, chipped, worn, widely spaced, or simply not very attractive into beautiful smiles.
They are customized to change the shape, size, and color of your teeth and require two dental appointments to complete the entire process. With regular care and maintenance, however, you can expect your new restorations to last a decade or longer.
---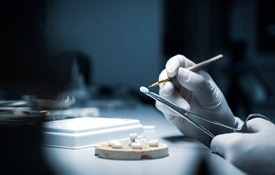 The Process of Getting Veneers
The process of receiving veneers requires working with a trusted cosmetic dentist in Petaluma like Dr. Koenitzer. During your initial consultation, he will evaluate your teeth and gums to determine if you have any existing oral health problems that might cause issues with your veneers (i.e., tooth decay, gum disease, recession, etc.). If so, you'll be required to undergo the necessary treatments to improve the state of your oral health before moving forward with cosmetic dentistry.
Once you're cleared, we will remove a small bit of tooth enamel from the surfaces of your teeth. This makes the process semi-permanent, as you cannot reverse it. When it's time to replace your veneers, you must be committed to doing so.
After capturing impressions of your teeth, we will send them to a dental lab where technicians will begin fabricating your customized veneers. In the meantime, you'll be fitted with temporaries. These will be removed when you return for your second appointment and Dr. Koenitzer removes them to put your finalized restorations in place.
---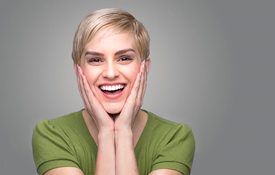 The Benefits of Veneers
Choosing veneers is a decision that should not be made lightly or quickly. Yes, they provide a truly transformational way to improve your smile, but they're also a lifetime commitment. If you are doubting whether to move forward with this cosmetic dental treatment, you may be surprised to learn many great benefits come with veneers, such as:
They're less likely to stain as opposed to traditional tooth enamel
They can last a decade or longer with regular care
They're durable and can withstand daily wear and tear
They improve your overall aesthetics and boost your confidence
They're extremely versatile in hiding all types of imperfections
The process of receiving veneers is less invasive than undergoing dental crown placement