CareCredit – Petaluma, CA
Monthly Payments for Your Necessary Care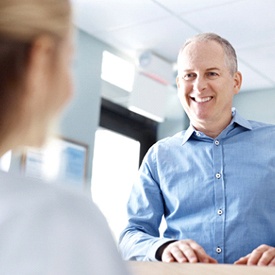 Whether you have a series of restorative treatments to complete or you can't get coverage from your insurance due to your treatments being deemed cosmetic in nature, you don't have to wait just to get the dental care you want or need. CareCredit offers patients an alternative financing option outside of dental insurance and paying out of pocket. To see if you qualify for CareCredit financing or to learn more, Dr. Koenitzer and his team are more than happy to speak with you!
---
What is CareCredit?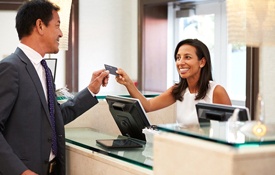 CareCredit is a third-party financing option that allows patients to cover the costs of their dental treatments and other healthcare services over the span of several months, rather than paying for treatments all in one lump sum. With the CareCredit healthcare credit card, you can easily pay for dental care with confidence and predictability.
To start, you'll need to apply for CareCredit online, over the phone or at our office. While there are many ways to apply, doing so online is by far the fastest way to start the approval process. Within seconds, you can get approved and start making payments! Depending on how much you intend to spend via CareCredit, you can pay for treatments over 6, 12, 18 or 24 months. If you intend on spending far more on your dental care, you can pay for treatment over 24, 36, 48, or 60 months.
---
What Treatments Can Be Covered by CareCredit?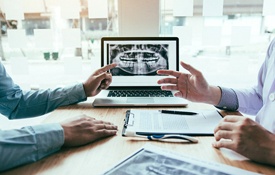 There's virtually no limit when it comes to the services you can have covered by CareCredit financing. Whether you're looking to make your smile brighter and free of stains with teeth whitening, pursue porcelain veneers to transform your smile's appearance completely, or start an Invisalign treatment, you can begin financing care with CareCredit.
Of course, CareCredit is also ideal for those who have dental insurance but their coverage doesn't offer enough funds for the service you need. This can often be the case for dental implants, where the placement portion of care is not typically covered by most dental insurance plans. The same applies to certain restorative procedures, which don't typically receive as much coverage as other treatments do.
---
What are the Benefits of CareCredit?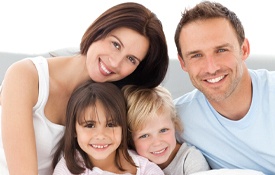 One of the most notable benefits of CareCredit is that most patients can pay very little or even zero interest in their payments as long as they pay their balance in full by the end of the promotional date. You can even use CareCredit to pay for multiple treatments at a time, so fulfilling your next smile makeover doesn't have to come entirely out-of-pocket. Additionally, your CareCredit card does not expire as long as you have available credit and are in good standing.
---