DIAGNOdent Laser Cavity Detection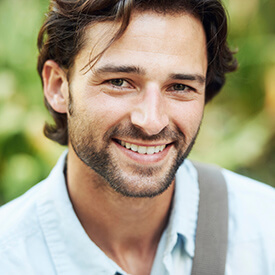 DIAGNOdent provides a revolutionary way to detect cavities that form in the pits and fissures of back teeth. These cavities can be difficult to locate in the early stage, and research shows that even the very best dentists, under ideal conditions, will miss up to 40% of these areas of decay using conventional instruments.
DIAGNOdent uses a safe, low-power laser that shines into tooth fissures. When the laser encounters decay, it causes fluorescence, which DIAGNOdent detects. The larger the cavity, the more fluorescence that occurs.
Early detection of cavities allows much more conservative treatment, often without the need for shots or drills. Plus, conservative treatment often results in the retention of more natural tooth structure.