White Fillings Create Natural-Looking Smiles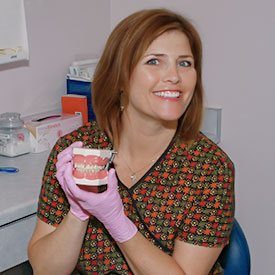 Are you embarrassed by teeth full of old metal fillings? Do you hate the way your dark teeth show when you smile? You are not alone. Most of my patients strongly prefer fillings that look like natural teeth.
---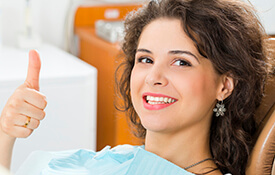 Benefits of White Fillings
The newest materials used for white fillings (composites) are wonderful. They are strong, durable, and good looking. Plus, they mimic the appearance and composition of natural teeth. Composites are made of a resin matrix, which is filled with ceramic particles. The resin provides resilience, while the ceramic delivers strength and wear resistance. White fillings provide several benefits in the area of functionality. Because the filling chemically bonds to the walls of the tooth, the tooth is actually strengthened. A white filling expands and contracts at the same rate and extent as a natural tooth to insulate the tooth nerve from heat and cold. Metal fillings expand and contract more, and more quickly. They conduct heat and cold to the inside of the tooth, which can cause discomfort. Many dentists believe this expansion problem with metal fillings leads to eventual tooth breakage.
---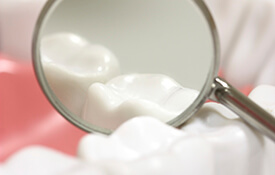 Precision Placement
I use my microscopes when placing white fillings to ensure the most precise fit and the highest quality restorations. White fillings are terrific, but they demand precision and meticulous attention to detail in their placement.
Someone having a conversation with you won't be able to tell that you have white fillings. As you can see from the photos on this page, even fillings magnified and viewed at close range are almost impossible to spot.
Read what our patients say about white fillings and take a look at some before-and-after photos!