Preventive Dentistry Protects Petaluma Smiles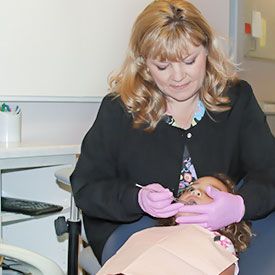 Quality preventive dentistry is the true foundation of a healthy smile. Even people who brush and floss diligently every single day can fall victim to troubling issues that go unnoticed by untrained eyes; thankfully, I'm here to help my patients catch these areas of decay and decay at their earliest stages of development. Comprehensive checkups, revitalizing cleanings, and other preventive services are available to keep smiles strong and healthy for many years to come here in Petaluma.
---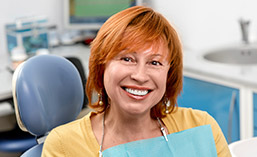 Dental Checkups & Cleanings
I recommend that patients visit every six months on average for a checkup and cleaning, or twice each year; some patients (especially those who struggle with gum disease or oversensitive teeth) may require more frequent visits to keep their oral health as strong as possible. During these visits, our team performs an in-depth overview of the patient's smile and related facial structures, looking for signs of tooth decay, periodontal infection, cosmetic imperfections, restoration failure, and more. Our goal is to identify areas of concern as early as possible so that they can be treated effectively.
A cleaning with one of our talented hygienists is enormously beneficial as well because it will remove decay-causing plaque and tartar accumulations from tooth and gum surfaces, protecting your oral health from the threat of gradual decay and infection. Your smile will feel refreshed and polished as you leave our practice to continue your day-to-day activities.
Learn More