June 4, 2018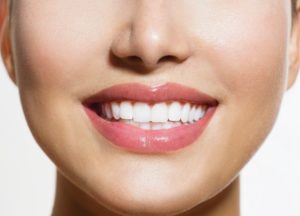 Do you sigh every time you look in the mirror and brush your teeth? Do cosmetic chips and cracks prevent you from smiling during family photos? Is your confidence taking a hit because you're afraid to smile when making a first impression? Even if our teeth are healthy, sometimes they just need a small boost to make them look the way we feel inside.
With help from your cosmetic dentist in Petaluma, you can make that happen.
What is Cosmetic Dentistry?
Cosmetic dentistry is a field of dentistry specifically catering to the appearance of patients' smiles. In most cases, cosmetic treatments are only focused on improving the look of your teeth, rather than their functionality. For this reason, patients should only be considering cosmetic treatments if they currently have healthy teeth. If not, your dentist would be more than happy to get your oral health back to normal.
Once this has been completed, you'll start your journey to a better smile by having a cosmetic consultation. During this meeting, you'll tell the dentist what you want your smile to look like, what issues you'd like to address, and determine which treatment is best for you. In many cases, patients don't have to pursue the most invasive or expensive option. It's common to start with more simple procedures first, then more complex treatments if they determine they need them later.
Porcelain Veneers, Teeth Whitening, and Dental Bonding
One of the most dramatic changes you can make to your smile is porcelain veneers. These ultra-thin sheaths of ceramic are designed to sit on the surface of your teeth, giving them a super-white appearance while still looking natural.
For a less invasive treatment, teeth whitening can be done either in-office with Zoom! whitening or at home via take-home whitening kits. Both utilize professional-grade bleaching solutions that you won't find over-the-counter.
Dental or cosmetic bonding essentially uses white composite resin to cover discoloration, chips, cracks, and gaps in your smile. It's a great balance between veneers and whitening because it can give you a beautifully white smile at a much lower cost.
Invisalign and Six Month Smiles
For adults or teens who want to straighten teeth, but not undergo the long process through traditional metal braces, Invisalign and Six Month Smiles may be the answer. Invisalign uses clear, removable, thermoplastic aligners that are worn day and night. Six Month Smiles allows patients to target specific areas of the mouth to fix gaps and misalignments in far less time.
While these treatments are mainly meant for improving your appearance, they can also fix issues related to your oral health. When teeth are realigned, it improves your bite, making oral care easier. By improving your bite, you reduce the chances of developing tooth decay, gum disease, and problems related to temporomandibular joint disorder, also known as TMD.
Why settle for an imperfect smile when so many solutions are available? Schedule a consultation with your cosmetic dentist in Petaluma to get started!
About the Author
Dr. Bob Koenitzer earned his DDS degree from the University of California at San Francisco, one of the top-rated dental schools in the country. His many cosmetic treatments can solve multiple imperfections simultaneously! To learn more about his practice, contact him through his website.
Comments Off

on Need a Confidence Boost? Your Cosmetic Dentist in Petaluma Can Help
No Comments
No comments yet.
RSS feed for comments on this post.
Sorry, the comment form is closed at this time.