August 14, 2018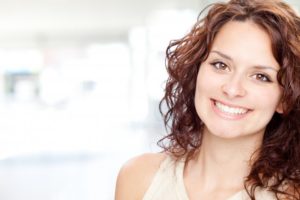 A recent study shows that of the people surveyed, three-fourths said they valued the way a person's teeth look more than the type of job he or she has, or the brand of car driven. That means that the aesthetics of your smile could either be opening doors for you or causing them to close. One of the cosmetic treatments for smile imperfections is the porcelain veneers procedure. Before committing to it, though, it's important to have the right advice. Learn why as you read on.
Talk to a Professional First
Before deciding whether to go with porcelain veneers, it's important to speak with your cosmetic dentist. He or she will help you determine whether the procedure is right for you. One of the factors that'll be considered is the condition of your teeth.
The custom-made thin, porcelain shells are designed to fit over the teeth in the smile zone and can mask minor gaps, crookedness and stains. There are some situations, though, that require corrective measures.
Porcelain Veneers Don't Correct These Problems
Here are some specific examples of dental issues that can't be masked with porcelain veneers:
Missing Teeth – Porcelain veneers can only be used to mask existing teeth; they can't replace missing digits. Furthermore, the teeth they are affixed to must be in good condition.
Bite Issues – You have a severe under- or overbite, porcelain veneers will be ineffective. Such problems can only be addressed with orthodontic treatment.
Overly Crowded Teeth – Teeth that severely crowd each other can't be masked with veneers. From a health standpoint, they make it harder to perform oral hygiene, which means the teeth are more susceptible to bacteria and plaque. Thus, the digits will need to be corrected with orthodontic care.
The Power of Knowing
By taking the time to speak with a dentist whose primary focus is providing the best care, you can get an honest answer about whether porcelain veneers are right for you. If you're given the "green light," the following will happen:
Preparation – The dentist will first prepare your teeth for the procedure by removing a small layer of enamel so that the veneers will adhere properly.
Impressions – Next, bite impressions will be taken so that your new veneers can be custom-made just for your smile.
Fabrication – The information will be sent to a trusted lab that will fabricate your new veneers. While you wait for them, your dentist will fit you with a temporary set to protect your teeth.
Smile Perfection – When your new veneers are ready, you'll be invited back to the dentist to have them placed. You'll leave the office that day beaming from ear to ear with smile perfection!
To learn whether you're the right person for porcelain veneers, reach out to your cosmetic dentist today to schedule a consultation.
About the Author
Dr. Bob Koenitzer earned his dental degree from the top-rated dental school in the U.S., the University of California at San Francisco (UCSF). As both an educator and practicing dentist, he takes pride in encouraging dental health. To help him continue to put beautiful smiles on the faces of his patients, Dr. Koenitzer pursues postgraduate education annually. He provides top-notch care at his private practice and can be reached for more information through his website.
Comments Off

on Are Porcelain Veneers the Best Option for Me? Your Dentist Weighs in
No Comments
No comments yet.
RSS feed for comments on this post.
Sorry, the comment form is closed at this time.