March 27, 2019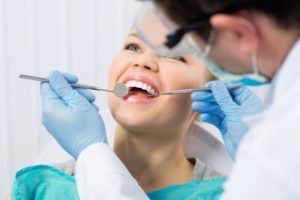 One reason why more people don't see the dentist is fear of costs. Dental coverage is one way of making treatment more affordable. But how do you know which plan is right for you and your family? It helps to know a little bit about the different options. Some of the more popular choices include PPO plans, HMO plans, and discounts for specific services.
 PPO Plans
The term PPO stands for "preferred provider option." With these plans, the patient has access to a network of dental professionals. A PPO is a great way to enjoy costs savings while having access to a wide range of providers and forms of treatment.
Expanded PPO Plans
These come under a variety of names, such as "PPO Plus" or "PPO Premier." They provide the same benefits as a standard PPO, with the added advantage of being able to choose an out of network dentist and still enjoy lower fees.
HMO Plans
HMO stand for "health maintenance organization." With these plans, you enjoy significant cost savings, but with less flexibility than that offered by a PPO when it comes to choosing your provider.
Advantages of Choosing an In-Network Dentist
Here are some of the benefits of choosing a dentist inside your network. This section is based on information found on the website for Delta Dental, a leading provider of dental coverage. The details for other providers may differ somewhat:
Guaranteed savings: network providers can never charge more than their contracted fee.
Less upfront cost: the provider collects his or her portion of the payment directly from the insurer. You never have to pay the entire amount upfront and wait for reimbursement.
Clear, sensible billing: network providers cannot attach extra fees for services that are a normal part of treatment. For example, let's say you need a filling. An in-network dentist cannot charge you extra for associated services such as local anesthesia.
Coverage Alternatives for the Economically Challenged
Regular dental care is essential for enjoying good overall health. Yet millions of Americans cannot afford traditional coverage. If this sounds like you, then you may want to consider one of these options instead dentist:
Discount plans: these differ from traditional insurance in that all fees are handled between patient and provider. The dentist agrees to offer a discount for agreed-upon procedures. There is no paperwork to file and no worrying about claims processing.
Private arrangements: your local dentist may be willing to set up a payment plan spread out over a period of weeks or months. The office manager can tell you more.
Free or low-cost community clinics: these facilities are supported either by government programs or private foundations. The staff members often volunteer their time outside of regular office hours. Most dental schools offer similar opportunities for the surrounding area.
Medicaid: this is a government-run insurance plan designed to help those on the economic margins. It does cover certain dental services in some cases, especially ones that are considered medically necessary. A Medicaid specialist can give you more information.
 In today's world there's no reason for anyone to suffer needlessly from poor dental health. Use the information in this post to find the coverage option that's right for you. You'll soon be on your way to better days and brighter smiles.
About the Author
Petaluma native Dr. Bob Koenitzer studied dentistry at the University of California at San Francisco (UCSF), considered to be one of the nation's leading dental training programs. His strong roots in our community enable him to provide skilled care with a compassionate focus. You can reach his office online or by calling (707) 766-6666.
Comments Off

on A Quick Primer on How Dentist Insurance Works
No Comments
No comments yet.
RSS feed for comments on this post.
Sorry, the comment form is closed at this time.