May 22, 2019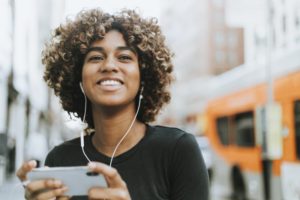 You never had the opportunity to get braces when you were younger, but now it feels like it's too late to get the straighter smile you've been dreaming of. With your professional career, you don't think anybody will take you seriously with a mouth full of brackets and wires distracting them from everything you're saying. Lucky for you, your cosmetic dentist offers a couple of alternatives without taking away from your mature look. Six Month Smiles and Invisalign treatments can give you the results you're looking for without all the inconveniences of traditional braces. Ditch the cumbersome look and check out the latest advancements in dentistry by reading below!
Six Month Smiles
Six Month Smiles is an orthodontic alternative to regular braces that provides patients with straightened front teeth. In the grand scheme of things, six months is no time, and the results can greatly impact your life. So how does it work?
The ideal candidate for this treatment is an adult who would like to straighten their front teeth in a timespan of 5 to 8 months. While they aren't a replacement for traditional braces, they are a great aesthetic option for adults who don't want to battle with them.
This treatment uses clear brackets and white wires to strategically and gently shift the front teeth. With this option, the brackets and wires aren't as obtrusive or noticeable as the ones used for traditional braces. You won't have to worry about looking as though you don't belong in a professional setting with this incognito orthodontic alternative.
Invisalign Treatment
You may have heard about Invisalign treatment as the practically unnoticeable alternative to braces. This procedure uses a series of clear aligners to shift your teeth into a straightened position. Not only are they thin and comfortable, but because they're removable, they allow you to easily keep up with your oral hygiene and eat all the foods you normally would!
Your dentist will create a model of your mouth by taking an impression and using digital pictures and X-rays. They'll then send everything they've collected to Align Technology to create a 3D image of your teeth and formulate your treatment plan. Your dentist can show you how your smile will gradually straighten over the course of using your Invisalign aligners, so you'll know the ending result before you're even finished!
Depending on the severity of your crooked or misaligned teeth, the average treatment lasts between 10 and 14 months. This option is great for patients who are looking to straighten their front teeth, but if their back teeth need to be moved, traditional braces may be the best option.
Consulting with your dentist about your orthodontic treatment options is the first step to getting a straighter smile. During this time, you can ask any questions you may have, and your dentist can discuss the details of each procedure. Enjoy the benefits of a straighter smile without all the inconveniences of traditional metal braces by visiting your dentist today!
About the Author
Dr. Bob Koenitzer strives to provide his patients with the most up to date dental treatments by continuing his education. He actively communicates and participates in dental forums that exchange the latest advancements in his field. He has been voted Best Dentist in Petaluma for five years in a row! For any questions or to schedule an appointment, visit his website or contact 707-766-6666.
Comments Off

on Your Cosmetic Dentist Offers 2 Alternatives For a Straighter Smile
No Comments
No comments yet.
RSS feed for comments on this post.
Sorry, the comment form is closed at this time.