July 5, 2019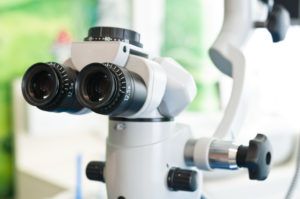 From the polio vaccine to mapping the human genome, mankind's biggest scientific breakthroughs would not have been possible without the most advanced technology of the day. Although keeping your smile healthy is a slightly more modest goal than fighting polio or understanding human DNA, the latest inventions still play an important role in advancing your oral health. As an experienced dentist in Petaluma, Dr. Bob Koenitzer utilizes state-of-the-art technology, including powerful microscopes, to deliver the highest-quality dental care possible. Wondering how microscopes can help improve your oral health? Keeping reading below to find out.
Get to Know Your Dentist in Petaluma
Born and raised right here in Petaluma, Dr. Bob Koenitzer knew from an early age that he wanted to be a dentist and help people achieve and maintain healthy smiles.
Since opening his private practice in Petaluma many years ago, Dr. Koenitzer has embraced new devices that help make dental care more affordable, longer-lasting and more beautiful. In many cases, Dr. Koenitzer is one of only a handful of dentists in all Northern California to offer these technological advancements to patients!
Today, Dr. Koenitzer employs all the following devices to deliver stunning results:
CEREC Technology – Crafts crowns in a single visit using CAD/CAM technology combined with a highly-sophisticated milling unit.
PerioLase – A laser used to treat moderate to advanced gum disease without scalpels and sutures.
DIAGNOdent Laser Cavity Detection – A very small laser that detects cavities in the grooves and crevices of the teeth that may not be visible to the naked eye.
Digital X-Rays – Require less than half the radiation of traditional X-rays and produce images on a computer monitor within seconds.
How Microscopes Improve Your Dental Care
Think about how small a dime is in your hand. Now, imagine if that dime was 20x bigger! You would be able to see every groove, scratch and design detail on the coin with ease. This is the basic idea behind surgical operating microscopes, an incredible technology that allows dentists to conduct detailed and challenging procedures with an unprecedented level of precision.
Although they are utilized by less than 1% of general dentists, Dr. Koenitzer has three microscopes in his office that enable him to deliver more efficient, precise care. The 20x magnification provided by surgical operating microscopes allows Dr. Koenitzer to apply dental fillings and complete more extensive procedures like root canals with accuracy and ease. For patients, this means shorter treatment times and better, longer-lasting results!
Advanced technology can take dental care to the next level – but only if your dentist in Petaluma offers it! Talk to Dr. Koenitzer today to learn more about how microscopes and other devices offered at his conveniently-located private practice can be used to benefit your oral health.
About the Practice
Families and residents of Petaluma know who to trust when it comes to taking care of their oral health – the team at the office of Dr. Bob Koenitzer. Patients searching for a dental care provider that uses state-of-the-art instruments in a welcoming and comfortable environment can visit Dr. Koenitzer's website or call (707) 766-6666.
Comments Off

on How Microscope Technology Aids Your Dentist in Petaluma
No Comments
No comments yet.
RSS feed for comments on this post.
Sorry, the comment form is closed at this time.