November 8, 2019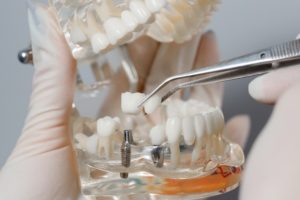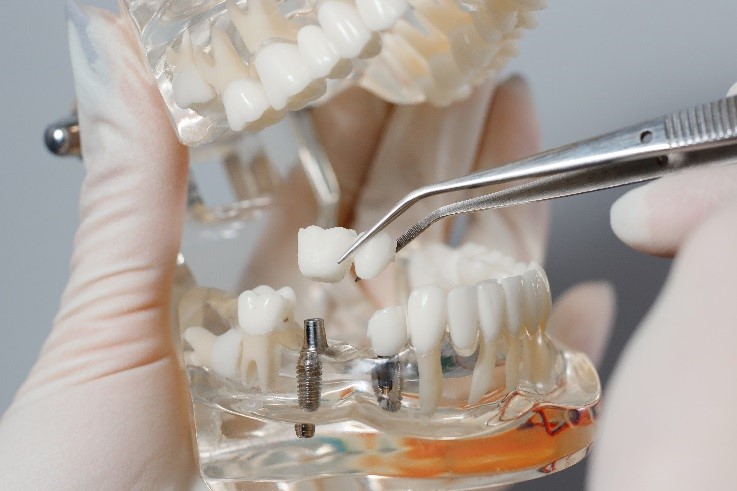 Dental implants are an investment in your oral health and your quality of life because they closely replicate your natural teeth. A titanium implant post is inserted into the jawbone to act as a new root while an abutment connects a custom-made restoration to it. Together, they offer a solution that can last for several decades with the right aftercare. Unfortunately, many people think dental implants are not an option because of their cost. Although you will pay more upfront, they are more affordable and cost-effective than you might have heard. In fact, you might even be able to use your dental insurance to rebuild your smile without breaking the bank.

Does My Insurance Cover Dental Implants?
Your dental insurance gives you comprehensive coverage to maintain your oral health for discounted rates. Most policies cover preventive care in full while also giving you an annual allowance to use toward the treatments you need, like fillings and root canals. Although every policy differs, it is rare for an insurance company to pay the entire amount for dental implants, but they may cover certain aspects of it. You'll need to pay your yearly deductible, and they may pay for certain treatments until you reach your annual allowance, which is usually around $1,500.
How Much Will I Pay for Dental Implants?
There isn't a set amount you can expect to pay for dental implants because the cost is determined by your specific treatment plan, like how many teeth you're missing and your dental insurance. Your dentist will work on your behalf with your insurance carrier to file the necessary paperwork to reduce the amount you need to pay. Depending on your policy, your insurance can reduce the cost of certain steps in your treatment.
Consultation & Imaging
You'll need a consultation with your dentist and a CT scan to ensure you're a candidate for dental implants. Your insurance may pay for the consultation and the imaging.
Additional Procedures
Many patients need additional procedures before their placement surgery, like tooth extractions or bone grafting. Depending on the treatment, your insurance can cover as much as 80% of the cost until you reach your annual limit.
Placement Surgery
Sedation or anesthesia is used to ensure your comfort while your implant posts are surgically placed into your jawbone. Some insurances cover sedation, but you'll need to pay the oral surgeon's fees and the cost of the implants.
Abutments & Restorations
The restorations are often the most expensive aspect of the process. Your insurance can pay for some of the costs depending on your policy, but you'll need to pay for the abutments that are attached to the posts.
Invest in Your Smile Today!
Don't let the cost of dental implants deter you from replacing your missing teeth. There are several options to keep the treatment affordable, like using CareCredit. Your dentist will help you find the solutions you need to enjoy the next best thing to your real teeth.
About Dr. Bob Koenitzer
Dr. Koenitzer has earned his dental degree and completes continuing education courses regularly to remain well-versed in the latest innovations in dentistry, like dental implants. He works with many leading insurance carriers to reduce the cost of his services. If you're ready to replace your missing teeth, contact our office today to schedule your consultation.
Comments Off

on Does Insurance Cover Dental Implants?
No Comments
No comments yet.
RSS feed for comments on this post.
Sorry, the comment form is closed at this time.