December 28, 2019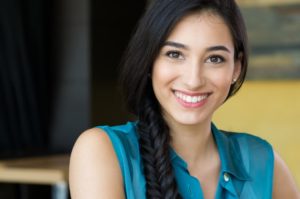 Can you believe it's already 2020? Once thought of as the year of the future, it's time to start planning the future of your oral health. There are some easy steps you can take to make 2020 your healthiest year yet while also taking advantage of your dental insurance benefits with services like dental implants. With a little know how, you can enjoy a clean and beautiful smile while also saving your hard-earned cash.
The Importance of Preventive Dentistry
Many people make resolutions in the new year, but here's one that's easy to maintain: practice preventive dentistry. This is just a fancy phrase for taking care of your teeth today so you don't have to deal with problems like cavities and infection tomorrow. This means seeing your dentist at least twice a year for routine checkups and cleanings. During these appointments, your hygienist will remove any hard-to-reach plaque and food debris, but more importantly, your dentist will check to make sure you don't have any oral health problems. This early prevention and detection can save you from much more costly and extensive dental work in the future. Plus, most insurance plans will cover these visits.
Step Up Your At-Home Oral Healthcare
Another aspect of preventive dentistry is your at-home oral healthcare routine. Do you brush and floss? If not, it's time to start! It's vital for your oral and overall health to brush your teeth twice a day for 2 minutes each session. You should also floss once a day to remove any lingering plaque and bacteria that like to get stuck between teeth. You can also add mouthwash to your routine for an extra layer of cleaning. Just be sure to pick a nonalcoholic rinse because alcohol can dry out the mouth, which promotes bacterial growth.
Take Advantage of Your Dental Insurance
While amazing oral health should be your main goal in 2020, you can also save money while doing it! What's better than that? Every year, you get benefits that reset annually—whether you use them or not. That's why you should take advantage of your dental insurance before 2021 is here! Visit your dentist in Petaluma and plan out your year of oral healthcare to ensure that you're maximizing your benefits.
One way you can maximize your benefits is electing to get dental implants. If you're missing teeth and want the strongest, most realistic replacement, ask your dentist about dental implants! This option will not only change your life, allowing you to confidently chew, speak, and smile, but your dental insurance may be able to cover certain aspects of the procedure!
Are you ready to have a healthy 2020? Remember these tips to keep your smile looking and feeling good while also keeping your pockets full!
Meet the Dentist
Dr. Bob Koenitzer is an experienced dentist who understands the power of patient education, which is why he wants you to know these pro tips for a healthy smile. If you have any questions about insurance or dental implants, he can be reached through his website or by phone at (707) 766-6666.
Comments Off

on Planning for 2020: How to Keep Your Smile Healthy!
No Comments
No comments yet.
RSS feed for comments on this post.
Sorry, the comment form is closed at this time.