November 9, 2020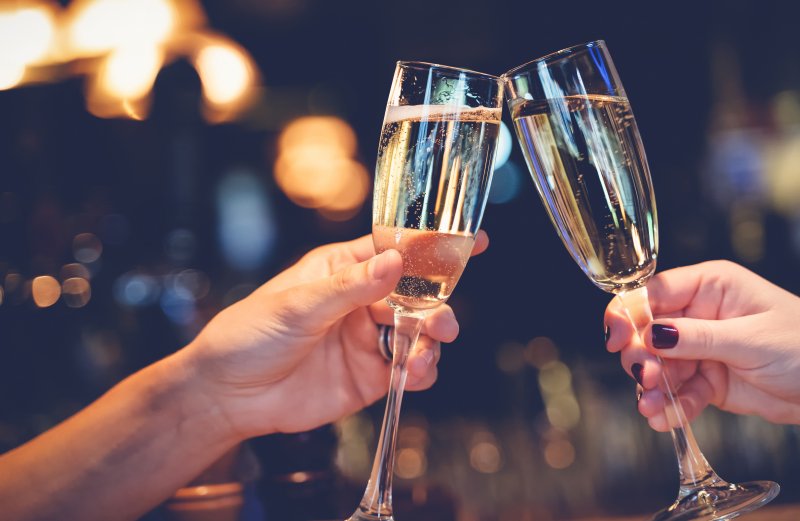 It's the most wonderful time of the year, so don't let a dental emergency get in the way of celebrating the holidays. While these situations can't always be avoided, there are some preventive measures you can take to help protect your smile. You can always contact a dentist in Petaluma in case of an emergency, but try to avoid the following habits to keep your teeth in top condition this holiday season.
Indulging in Sweets
Candy canes, cookies, and cakes are tasty treats that are popular during the holidays. These foods can be quite a shock to your system, as well as your teeth. Sugar increases the number of bad bacteria in your mouth, which then leads to tooth decay. This happens when bacteria feed off of sugar, which allows them to multiple and produce enamel-eroding acids. Snacking on sugary items throughout the day can cause even more damage to your teeth as they experience repeated exposure.
If you can, limit your sugary snacks to one sitting and brush your teeth afterwards. A toothpaste with fluoride is highly recommended as it can help strengthen the enamel and prevent cavities from forming.
Sipping Acidic Beverages
Acidic beverages are also readily available this time of year. Sodas for the kids, energy drinks for parents after staying up late to cook or wrap presents, and champagne to ring in the new year. Acidic beverages can weaken teeth by eating away the enamel and over time, cavities can develop. If you do decide to indulge in these drinks, try not to hold the liquid in your mouth for an extended period, and rinse with water afterwards to clean your teeth.
Cigarette and Tobacco Use
Smoking is a hard habit to break, especially when things get stressful during the holiday season. Your cigarette or tobacco usage may increase when you're around extended family for long periods of time and need an outlet. Hectic situations at work, like finishing a major project before heading out of town, may also leave you reaching for your pack of cigarettes. Cigarettes and tobacco can affect your oral health in many ways. While bad breath is one issue, cigarettes can also put you at a higher risk of developing cavities since they dry out the mouth.
These are some great ways to avoid potential dental emergencies. When you remain conscious of these three bad habits for your smile, you can keep your holiday season from becoming even more stressful with a surprise trip to the emergency dentist.
About the Author
Dr. Bob Koenitzer attended the University of California at San Francisco, the top-rated dental school in the United States, and was the president of his class. He takes great pride in providing top dental care to patients in his community of Petaluma. Dr. Koenitzer was voted Best Dentist in Petaluma six years in a row! His office offers a stress-free and comfortable environment by including the luxuries of movies, headphones, blankets, and nitrous oxide.
If you're experiencing a dental emergency, Dr. Koenitzer will see you as soon as possible during or after office hours. Please call (707)766-6666 or contact us through our website.
Comments Off

on Stop These Habits to Avoid a Dental Emergency This Holiday Season
No Comments
No comments yet.
RSS feed for comments on this post.
Sorry, the comment form is closed at this time.