April 22, 2021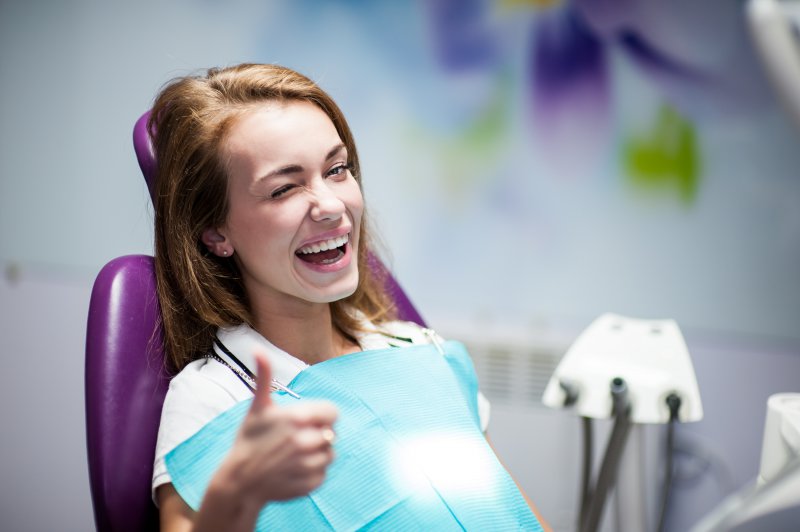 While dentists are required to complete a certain amount of continuing education every year in order to stay ahead of the latest advancements in the dental field, many go the extra mile to provide the most comprehensive dentistry possible by incorporating modern technology into their practices as well. For example, while dentists are trained to catch the early signs of cavities, tools like the DIAGNOdent can make the process even easier. To learn why choosing a dentist that uses technology like this can help you stay on top of your oral health as well as reduce the risk of future dental emergencies, keep reading!
How Does DIAGNOdent Work?
The DIAGNOdent is one of the first devices designed to help dentists detect the earliest signs of cavity production. It's small enough to fit inside the mouth comfortably, but powerful enough to recognize cavities before they have even fully developed. This is thanks to the device's safe and incredibly precise laser technology that shines directly into tooth fissures (or cracks). After the laser reaches the tooth, it causes fluorescence (or emission of light by a substance that absorbs light, in this case enamel).
When the laser encounters decay, it emits a certain level of fluorescence. In the simplest terms, the more fluorescence that appears, the larger the cavity.
Benefits of Early Cavity Detection Technology
Dentists today do everything possible to perform treatments that not only help their patients maintain positive oral health, but undergo procedures that are as minimally invasive and conservative as possible. While advancements in dental restorations like crowns, bridges, and dentures have occurred, nothing is as good as natural teeth. That's why dentists only want to perform restorative procedures if they believe they absolutely have to. This is where the DIAGNOdent comes in.
By using this technology during routine dental checkups, dentists can effectively:
Confirm a patient's risk level of developing tooth decay
Help patients make positive changes to their oral care routine sooner
Provide preventive treatments that work to protect teeth (dental sealants) and remineralize vulnerable areas to give them added strength (fluoride applications)
Perform restorative treatment in a more conservative manner to retain more natural tooth structure
Reducing the Risk of Dental Emergencies
While dental emergencies can happen for a variety of reasons, the most common cause of them by far is unremoved plaque and tartar that has built up on teeth over long periods of time. The bacteria inside plaque and tartar constantly erodes and breaks down teeth, increasing the risk of cavity development. When a toothache appears, this means preventive measures are no longer an option to resolve dental concerns and restorative procedures must be completed in order to salvage the tooth.
With the help of early cavity detection technology like the DIAGNOdent, dentists can take a more proactive and preventive approach to protecting teeth and reducing the risk of dental emergencies, saving people money and a whole lot of discomfort in the long-term.
Whether you believe you're at risk of cavities or you want to make sure that you're doing everything you can to protect yourself, it's crucial to complete routine checkups and cleanings with a dentist. Schedule an appointment with one today to stay on top of your oral health!
About the Author
Dr. Bob Koenitzer is proud to utilize multiple advanced dental technologies in his practice so he can provide the best dentistry possible. This includes the DIAGNOdent early cavity detection tool. He remains dedicated to continuing his education, training post-grad students, and working with several world-famous dentists. To schedule an appointment, you can contact him through his website.
Comments Off

on How Early Cavity Detection Technology Can Reduce Dental Emergencies
No Comments
No comments yet.
RSS feed for comments on this post.
Sorry, the comment form is closed at this time.