February 10, 2022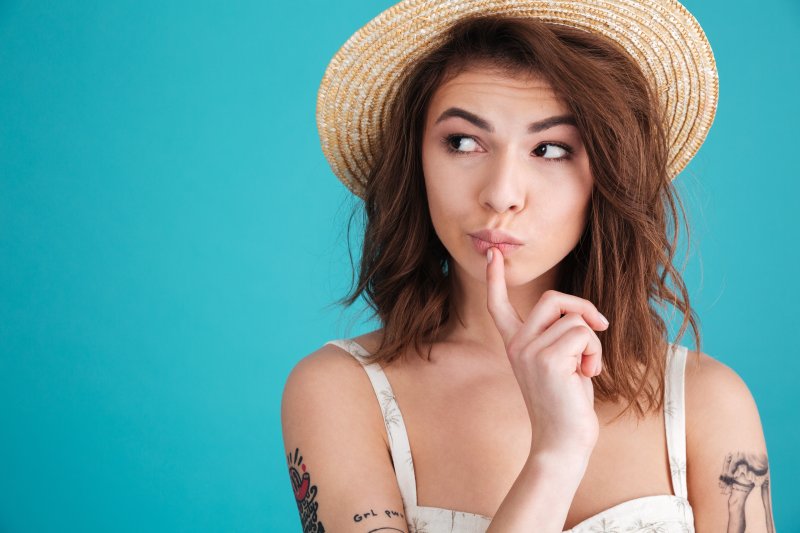 When your dentist first informs you that you have to get a root canal, your initial reaction may be to dread the impending procedure. After all, TV shows, movies, and other forms of media have made it abundantly clear that this procedure is incredibly uncomfortable. Fortunately, the bad reputation that root canal therapy has gotten is unwarranted. To learn if root canals are painful, read on to see how the procedure works and what you can expect treatment to feel like.
What Is a Root Canal?
Root canals are an incredibly common procedure that is used to save millions of severely infected teeth every year. Your dentist will start by making an opening in the tooth. They will then remove the infected pulp and nerves. Next, they will clean it out and fill it, usually with a rubberlike substance called gutta-percha. Finally, the tooth will be sealed off with either a filling or a dental crown to prevent infections from developing in the future.
How Painful Is a Root Canal?
Receiving root canal treatment saves the tooth from being extracted and prevents the infection from spreading to other parts of the mouth. Though many people believe it to be one of the most painful dental procedures you can get, root canal therapy is done to stop the pain being caused by the tooth infection. Your dentist will also give you some kind of anesthetic or sedation to keep you calm during the procedure and keep you from feeling any pain. Just like with any other oral surgery, you may experience a bit of discomfort for a few days after the procedure while you heal. This can be managed with over-the-counter pain medicine.
How to Know If You Need Root Canal Therapy
According to a 2016 article on the East Carolina University School of Dental Medicine's website, more than 15 million root canals are performed each year. There are several signs to look out for to determine if you're soon to be among the millions of people each year who need root canals to save infected teeth, including:
Lingering tooth sensitivity – This often occurs after consuming hot or cold foods and beverages
Sharp pain – If you experience sharp, intense pain when chewing, biting, or touching one of your teeth, this may be a sign that you need root canal therapy.
Chipped or cracked teeth – This can allow bacteria into the tooth and lead to an infection.
Dental abscess – This is a pimple-like bump full of pus that's caused by a bacterial infection and can appear on the gums or at the root of a tooth.
Swollen, dark, or painful gums – If your gums hurt, are darker than normal, or are swollen, visit your dentist so they can determine if you need root canal therapy.
With a 95% success rate, root canals are a common, virtually painless procedure to save the tooth. If you notice any of the above symptoms, make an appointment with your dentist so they can get your oral health back on track!
About the Author
Dr. Bob Koenitzer was born and raised in Petaluma and treats the patients of this city with the exceptional care they deserve. He does his best to ensure that patients are comfortable throughout treatment to make their visits as pleasant as possible. If you're in need of a root canal, he will remove the infection to ease pain and help you get back to loving your smile. For more information on root canals or to make an appointment, call Dr. Bob Koenitzer's office at (707) 766-666
Comments Off

on Is Root Canal Therapy Painful?
No Comments
No comments yet.
RSS feed for comments on this post.
Sorry, the comment form is closed at this time.