August 18, 2022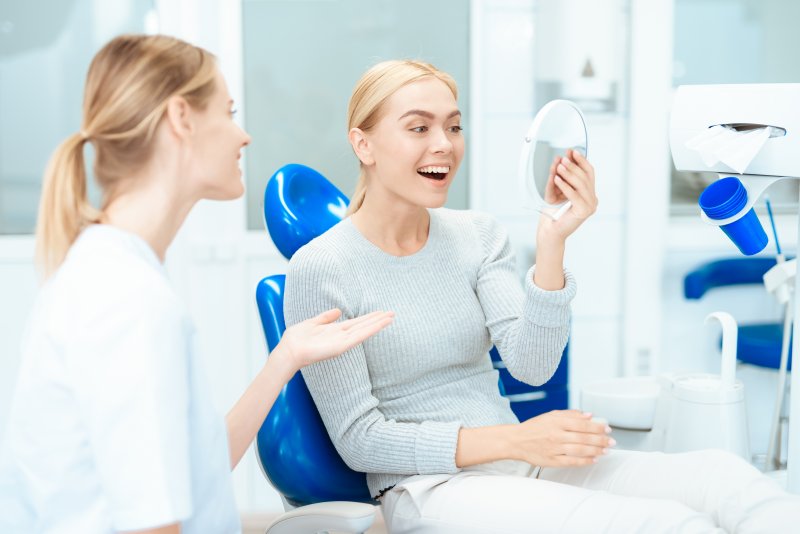 If you want to beautify your smile, chances are you've considered cosmetic dentistry. The field has the power to give you pearly whites that really live up to their name! Still, you may wonder, "How long does cosmetic dentistry last in Petaluma?" You wouldn't want to buy an expensive service that doesn't stick around for a while. Lucky for you, your local dentist is here to answer your concern. Read on to learn the average lifespan of three cosmetic dental treatments and tips for making them last.
What's the Lifespan for Cosmetic Dental Treatments?
Cosmetic dentists offer many treatments with varying lifespans. However, you can get a good idea of how long results last by reviewing the procedures below:
Dental Veneers
Dental veneers are porcelain layers that dentists apply to the front of teeth. They're mainly used to cover smile flaws like tooth stains, chips, fractures, and more. Plus, they provide lifelike results due to being custom-matched to patients' tooth enamel.
When well-kept, veneers can last up to 15 years. After all, their porcelain material makes them both stain-resistant and highly durable. That said, veneers still need regular cleaning — you can get tooth decay and gum disease otherwise.
Dental Bonding
Dental bonding applies a composite, tooth-colored resin to damaged teeth. In doing so, it hides things like stains, cracks, chips, etc.
In most cases, bonding has a lifespan of 3-10 years. The composite resin used for treatment can get worn away over time. Plus, certain foods and drinks can discolor it and thus make it less attractive.
Teeth Whitening
Professional, in-office teeth whitening uses a special gel to bleach tooth enamel white. It can often make teeth 6-8 shades whiter in as little as a one-hour appointment.
At its best, this treatment's lifespan usually stands around six months to 3 years. Still, most patients will need to visit their dentist for more treatment within a year of starting.
Help Treatment Last with Oral Care
The results of cosmetic dentistry last longer when you support good oral hygiene. Therefore, consider adding the following practices to your daily routines:
Brush your teeth twice daily
Floss between your teeth once daily
Visit your dentist every six months for checkups and cleanings
Avoid bad oral habits like smoking and sugary, acidic foods.
Whichever procedure you choose, you can trust cosmetic dentistry will give you good results. Just remember the tips above so you get your money's worth!
About the Author
Dr. Bob Koenitzer is a dentist based in Petaluma, CA, having earned his DDS from the University of California at San Francisco (UCSF). His specialties are preventive, cosmetic, and restorative dentistry, as well as LANAP laser gum treatment. He's also been voted 'Best Dentist in Petaluma' by his peers for six years in a row! Dr. Koenitzer currently practices at his self-titled clinic and is reachable at his website or by phone at (707)-766-6666.
Comments Off

on So, Just How Long Does Cosmetic Dentistry Last?
No Comments
No comments yet.
RSS feed for comments on this post.
Sorry, the comment form is closed at this time.